Currently, the app is available in these 21 languages: English, Spanish, Arabic, Basque, Bengali, Catalan, Chinese (simplified), Farsi, French, Galician, German, Hindi, Indonesian, Italian, Malayalam, Portuguese, Punjabi, Russian, Turkish, Urdu, Vietnamese.
There are tutorials in English and Spanish.
FertiliCalc for desktop
This is the original FertiliCalc software, also downloadable for free and available in 91 languages. Its official website contains useful documentation and additional information about FertiliCalc.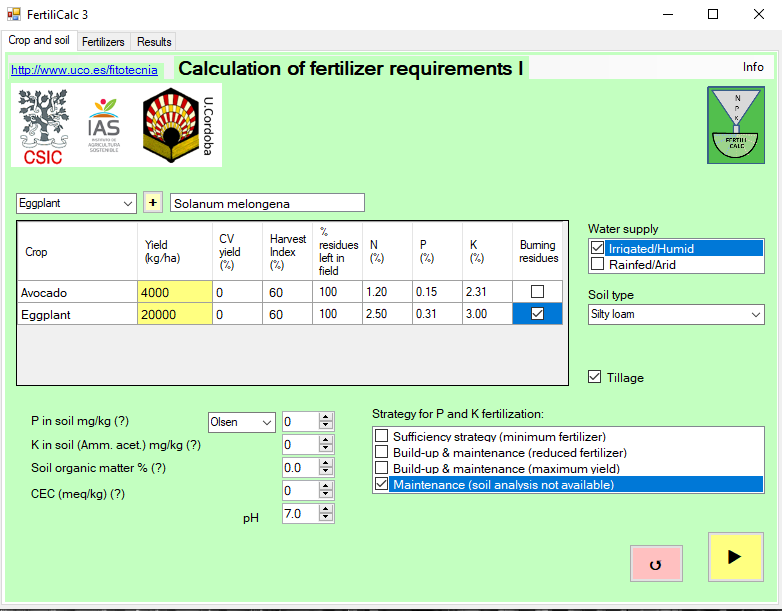 Contact
Juan Villalobos Carrasco (juavilcar1@gmail.com)