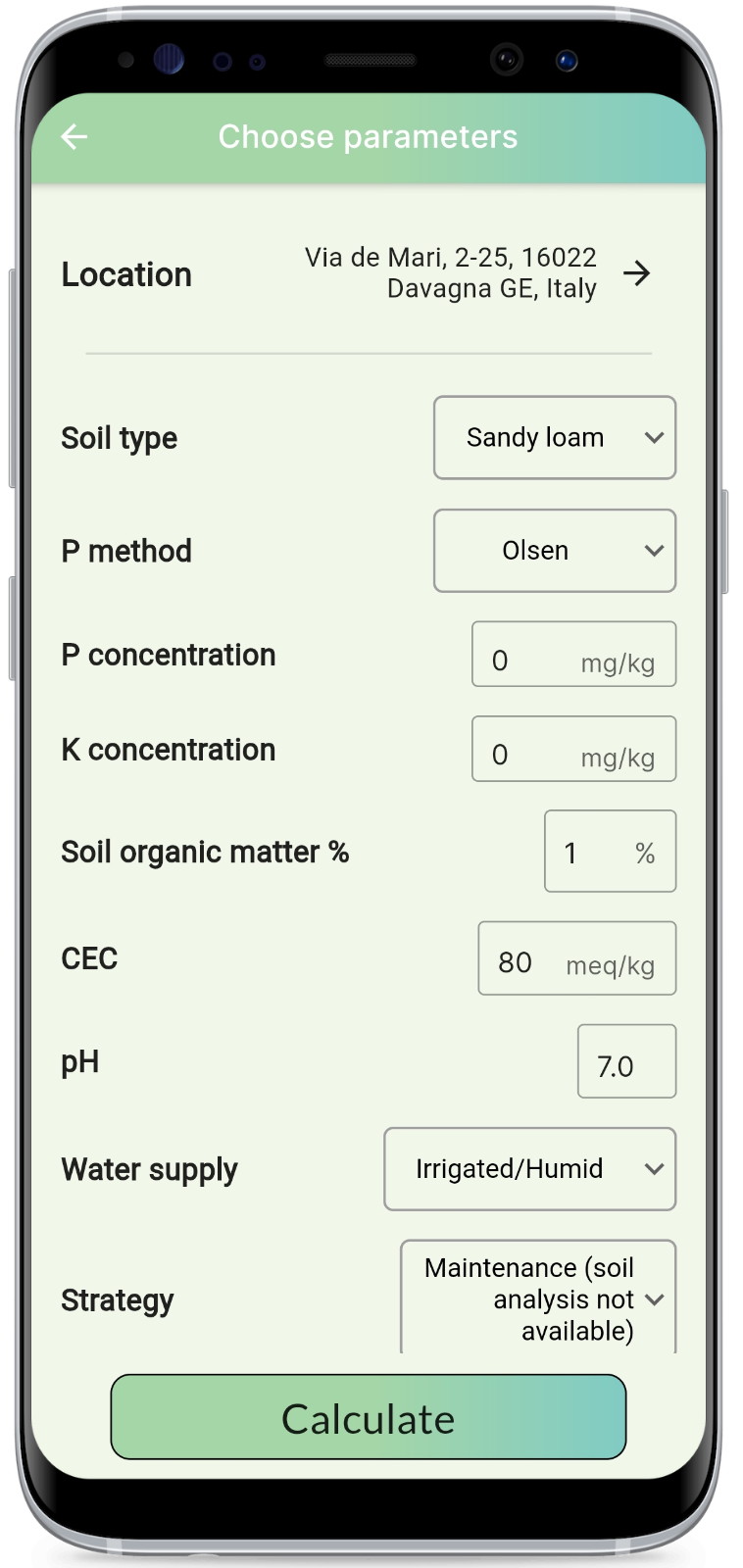 An international app
Currently, the app is available in 38 languages: English, Spanish, Arabic, Basque, Bengali, Catalan, Chichewa, Chinese (simplified and traditional), Farsi, French, Galician, German, Hebrew, Hindi, Indonesian, Italian, Kannada, Khmer, Kinyarwanda, Lao, Macedonian, Malay, Malayalam, Mongolian, Portuguese, Punjabi, Russian, Serbian, Slovene, Swedish, Thai, Turkish, Urdu, Uzbek, Vietnamese, Zulu.
FertiliCalc 3
This is the original FertiliCalc software, separate from the mobile app. It can be downloaded for free and is available in 91 languages. Head to the official website for useful documentation and additional information about FertiliCalc.
Main developer
Juan Villalobos Carrasco (juavilcar1@gmail.com)